Drone surveying in India has played a very critical and significant role is in the field of archaeology, environmental studies, real estate assessments, map-making, urban and rural planning by far. The newest standard in drone mapping, we offer a horde of eye-catching features that make their applications even more precise.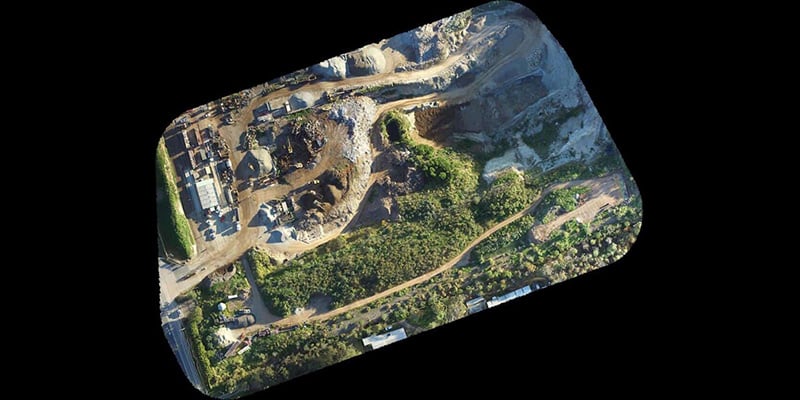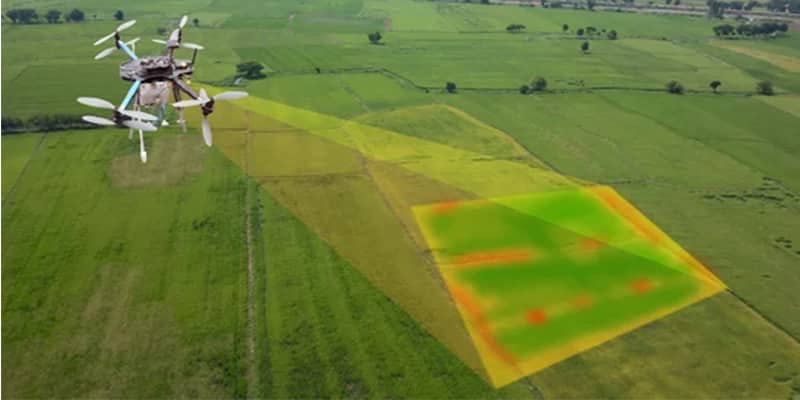 The technology of drones and UAVs has unquestionably brought about a substantial change in how business is done at the present time. These aerial vehicles have become a part of every industry conceivable since their primer. Their advantages have been proven from time to time and people are hiring drone survey services. Drones have transfigured a hefty number of industrial arenas and marketing facilities is one of them. Aerialphoto.in offers an entire array of pioneering products permitting drone surveys to be carried out automatically through aerial drones. Terrestrial, aerial or bathymetric survey aids in instituting plans on which the topography of a settlement, town, village, urban region, agricultural zone, valley, or a river, lake, etc. is epitomized with its natural and artificial particulars.
Orthomosaic
Geopositioned Orthophoto mosaic with clear visibility of all features
Videography
Geocooridnated videography survey for site inspection and progress monitoring
Contours
Contours with spot heights in DWG/DXF format
Road/Traffic
Survey to get data for traffic counting, vehicle speed, classification, traffic flow
Thermal
Thermal inspection with radiometric thermal camera
Topography
Topographical base map covering all the natural & manmade features
Agriculture
Survey for crop dusting, crop health monitoring and more
3D Model
High resolution textured 3d model with proper depth and detailing
The significance of drone survey services
Along with building inspections, aerial drone survey services are now established as a cherished methodology to transmission tower and powerline surveying. By eradicating manual 'at-height' functioning, they significantly decrease risk and improve security results. Drones can be positioned quickly and allow asset managers to catechize shortcomings using ultra high-definition 4k imaging. Our drones often provide fresh data on formerly challenging to see areas; assisting our customers to make rapider, assured verdicts. Our drones can capture high-definition video footage which offers a view from above without the cost of contracting a plane or helicopter. Drone surveys are also more reasonable, speedier and pose fewer health and safety risks than setting up scaffolding and access podiums.
Whichever industry segment you are in, you are likely to find advantage in using drones to examine and survey land, buildings and assets like wind turbines, powerlines, telecoms towers and solar farmsteads. For maximum circumstances, drone surveys via experienced drone survey and drone survey companies in India like us are speedier, more economical and safer than customary manual surveys. We specify in construction surveys for buildings and rooftops and our specialists can offer guidance and also images and info to be passed on to the structural engineer for sign off. We also offer drone surveys for other commercial solicitations including surveying land for property development and GIS mapping for farming.
Accurate resolution – Extra high resolution of automatically made maps permits the users to zoom in to miniature details so as to evidently see what is going on
Auto-pilot – Image acquisition is accomplished via auto-pilot, which means the flight is wholly autonomous and the drone is able to make intellectual decisions centered on the flight plan
Automated workflow – The drone is not just able to take-off and land by itself, it is also able to seize images, tag them and then post-process the data gathered to create significant outcomes
Desktop processing – Not all drones come fortified with progressive desktop processing that permits the user to interconnect with the drone using a software interface
Low-flying capability – A mapping drone is adept of flying very low to capture high-resolution and vivid images of the land that it maps
Amplified reliability – The result of a mapping drone can be completely reliable centered on highly precise outcomes with high durability and extraordinary coverage area
Economical and robust – The same features can also be comprehended using any other high-tech drone with a high-resolution camera, but mapping drones we have are particularly designed for this role and therefore they are unbelievably resourceful and very strong and long-term
Protective cover – Maximum mapping drones we have come with a shielding hard case owing to their sensitive job nature.
How accurate are your drone surveys?
Clients who haven't taken drone survey services before are often concerned about the level of accuracy that can be achieved, we can assure you that UAVs can provide the most spatially accurate Drone survey data currently available with a GSD of around 2-3cm/pixel. (GSD – Ground sampling distance). 
Are you able to operate in congested areas, such as Delhi, Bengaluru etc.?
Yes, we can operate in congested areas of Delhi. Sometimes extra permissions are required when operating in Delhi. The cost of the drone survey in Delhi can increase if it is in a complex area since most of the locations in Delhi are restricted and any aircraft, no matter how small has to file an application to DGCA for permission and one application to MHA for security clearance to fly in these areas.
Why do use Drone surveying instead of traditional data collection techniques/surveying in India?
UAVs allow us to collect extremely high-resolution, accurate data over virtually any target, resulting in both time and cost-savings, as compared to traditional methods. Data acquired from a UAV provides much more detail in comparison to traditional survey methods. UAVs also remove the human element from the equation, reducing human risk in the field. Beside this in some cases DGPS/Total Stations are also used along with drones for getting more accuracy in the data with the help of GCP (Ground control points).
How are you different from every other drone survey service provider in India?
We are experts in Drone Survey in India , Remote Sensing, and Geographical Information Systems (GIS), We are a team of tech savvy generation and also veteran experts. While we have experts with deep knowledge of their field experience in government sector. They are supported by the young members of our team who are technologically at their best and keep updating themselves with latest the surveying industry comes up with. This combination of experience and technology gives us an edge over others & gives us leverage to quote very competitive rates due to all in house resources.
How do drones help with mapping?
Survey drones produce high-resolution orthomosaic and comprehensive 3D models of regions where low-quality, outmoded or even no data, are accessible. They therefore facilitate high-accuracy cadastral maps to be created rapidly and easily, even in complex or challenging to access settings. Drone mapping can solve that clarity concern. An exceedingly detailed aerial map permits for insight into the property details without necessitating a client to be there personally. And with the assistance of a certified land surveyor, contour lines and precise borders can even be overlapped onto the images.